Filters by Hot Tub Brand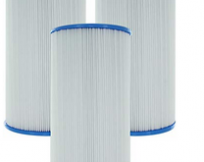 Best Method to Find a Spa Replacement Filter
To find filters the best way, simply read the filter model number directly from the end cap on the old filter (Unicel, Pleatco or Filbur reference number).
Know the number?  Enter it in the search box at the top of this page to see if we have any deals for you.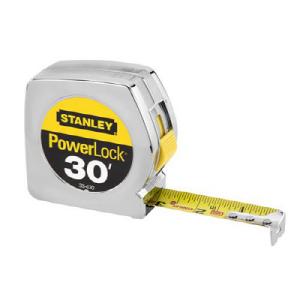 If you don't know the model number, it is best to measure your existing filter to make sure you get the correct replacement. 
You may find your filter model number by searching by brand below, but you still need to confirm the measurements as filters may have changed for any given model.
Spa Filters by Hot Tub Brand (A-D) – Find Hot Tub Filters that fit following brand hot tubs:
Spa Filters by Hot Tub Brand (E-L)
Spa Filters by Hot Tub Brand (M-Z)
Next Best Method to Find a Spa Replacement Filter
If you don't know the filter model number, then you can measure the length, width (outer diameter) and inner hole width (inner diameter) to determine the filter size that will fit.  You will then need to make note of both ends (top and bottom) to make note of any closed ends, handles, threaded connectors on the bottom end etc.. that may be different than the standard top and bottom hole through the middle type of filter.  Know the dimensions of your spa filter but not the model number? 
See our Spa Replacement Filter by Dimensions page to find out what replacement hot tub filter fits your spa.  Make note of the top hole and bottom hole details (if it has a hole, what the inner diameter measures, if not is there a handle or is it closed at the top?  Does it have a standard hole at the bottom or is there a threaded connection that screws into the filter housing?  All this information is included in the Spa Replacement Filter by Dimensions chart.
Third Best Way to Find a Spa Replacement Filter
If you don't know the filter model number, then you should find your replacement filter by measuring the one you have. If you can't do that, then you can try to order by spa model – but know that sometimes spa manufacturers change the filter canisters within the same spa model to accept a different style filter, so this method is less accurate than having the filter model number or measuring the filter.  
Find your spa filter by hot tub brand by downloading this free Filters by Hot Tub Brand guide (pdf). The guide has direct links to web pages that offer the filter on sale and that also show the retail price in Canada such as spa filters on Amazon Canada.  The discount spa filter guide offers compatible replacement filters and a choice of the popular filter brands too for best filtration of your spa water.  These are some of the best deals online for quality replacement hot tub filters for your spa.
None of the filters offered on this site or listed above are actually made by the hot tub manufacturers, but by dedicated filter manufacturers such as Filbur, Pleatco, Filter Outpost, Generics and other filter manufacturers.  Most hot tub manufacturers buy the filters from filter manufacturers and do not make their own.
Spa Filters Ontario
 Located in the Greater Toronto Area and shipping across Canada, Spa Filters Canada offers instant stock out of several different warehouses including Amazon Canada.   Need spa filters in Ontario?  Order online and save.  Now with free shipping options online, it is easy to get spa or pool filters no matter where in Canada you live.