Coleman Maax Hot Tub Filters Canada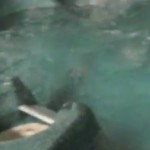 Find a replacement cartridge filter for your Coleman (Maax) spa in Canada.
Popular Coleman filters include: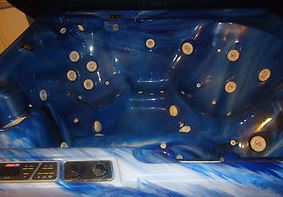 Filter Cleaning
Coleman recommends spraying off the filter weekly to remove debris and acknowledges that even if the filter looks clean, pores may be blocked along with the formation of scale and particles that can clog fibers and prevent water circulation.  This may then lead to a "heater no working" complaint even though the problem is a dirty filter.  Coleman Spas also recommends replacing the filter annually or as needed along with deep cleaning the filter monthly.
To remove the Coleman threaded filter types, turn the filter counterclockwise to unscrew from the base and then pull the filter up and out of the spa.   For deep cleaning you can either place the dirty filter in an overnight filter bath or spray it with a spray-on filter cleaner (monthly).  Coleman also recommends keeping a spare filter on hand so that it can be used in the spa while you are maintaining the dirty filter.  When placing a spa filter in an overnight filter bath, let it soak for at least 24 hours.  Then spray the filter off with a garden hose, paying attention to spray in between each of the pleats.  When reinstalling the filter, screw it back into the base clockwise and be sure not to over-tighten the filter in the housing.
Draining the Coleman Spa
Coleman spas for the Canadian market come with a 3/4″ hose bib drain behind the access panel.  Just connect a garden hose to the connector and then turn on the valve on the drain.  This will produce a gravity type drainage which will take a few hours.  Alternatively, you can use a sump pump or submersible pump and drain the spa in about 10-15 minutes.
Draining the Coleman Spa for the Winter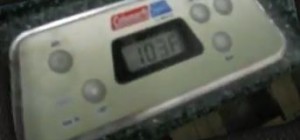 It is actually best to use any hot tub during winter months and leave it in service.  If you must drain the spa for outdoor overwintering, there is no guarantee, according to Coleman, that your spa will not suffer freeze damage which is never covered under warranty.  If you have to empty and store it for the winter, then open all filter covers, remove the filter and filter basket and drain the spa completely. 
Then you will want to vacuum water from the main drain with a wet/dry vac.  Continue by removing the drain plugs found on the spa pumps and disconnect the pump unions on both sides of pumps so remaining water can leave the plumbing.  Blow out any left over water in each jet line and the equipment area and then cover spa with a hard spa cover.  In addition, place a tarp or secondary covering over the spa so that condensation does not drip into the spa over the winter, or melting snow and ice.