C-4326 PRB25-IN FC-2375 Spa Filter Canada M42513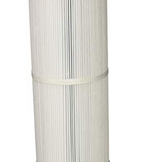 25 sq. ft. Master Deluxe replacement spa cartridge filter model M42513 replaces the following hot tub filter models in Canada:
Unicel C-4326
Pleatco PRB25-IN
Filbur FC-2375
QCA Spas 25392-000-000 
Master Deluxe M42513
Save big with a 4-pack  C-4326 replacement spa filter online for as low as CA

$29

ea.individually or even less in a money saving 4-pack with FREE SHIPPING too.
Spa filter dimensions:
Diameter: 5.0″
Length: 13 5/16″
Top Hole: 2 1/8″
Bottom Hole: 2 1/8″

This spa filter replaces Unicel C-4326 or PRB25-IN and is made from quality Reemay brand filter fabric. 
This filter type is used by many different hot tub manufacturers and brands such as: Acryx-Maax Spas (Canada), Arctic Spas (817-5000), Beachcomber Hot Tubs, Belize Spas, Blue Falls, Maax Spas of Az., Freedom Spas, Great Lakes Spas, Hot Spring Spas, Jacuzzi, Orca Bay, PDC Spas, Royal Spas, QCA Spas, Sarasota, Sundance Spas, Sweetwater, Tiger River, Watkins , Viking Spas, Vita (6540-471).
Replaces OEM part number 413-106, Pentair R173434, Coleman 100533, Rainbow Plastics 17-2325 and 817-5000 as well.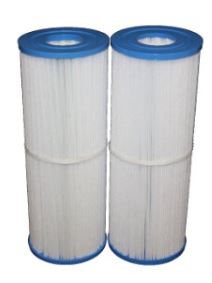 Alternative sources for this C4326 compatible filter online:
 Amazon Canada: C4326 UNICEL C-4625 SPA FILTER FC237 PLEATCO PRB25 (2) Pack Cartridge 25 sq ft


Seems like the above deal at the Order Now Online button is better and the filter uses Reemay brand filter media.
Oh and there is also a 4-pack of these for about the same price as Order Now Online link – so up to you:
compare with: 4 Pool Filters Replace Unicel C-4326, Pleatco PRB25-IN, Filbur FC-2375 & Rainbow Dynamic 25, Designed & Engineered by Think Crucial