C-4950 PRB50-IN FC-2390 Spa Filter Canada M40506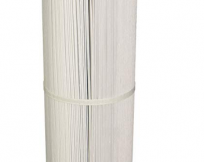 50 sq. ft. C-4950 style replacement spa cartridge filter replaces the following hot tub filter models in Canada:
Unicel C-4950
Pleatco PRB50 and PRB50-IN
Filbur FC-2390
QCA Spas 25391-000-000 
M40506
Find this replacement filter type in Canada here:  C-4950
Spa filter dimensions:
Diameter: 5.0″
Length: 13 5/16″
Top Hole: 2 1/8″
Bottom Hole: 2 1/8″

This spa filter is made from quality Reemay brand filter fabric. 
Unicel C-4950 – Pleatco PRB50-IN, Filbur FC-2390
The C-4950 is one of the most popular spa filters of all and is used by many hot tub brands including:
Aber Pacific, Acryx-Maax , Alps Spas, Apollo Spas, Artesian Spas, Arctic Spas Canada, Baja, Beachcomber Hot Tubs Canada, Bullfrog, Cal Spas, Charisma, Coast Mountain Spas Canada, Coast Spas, Coleman, CMP, Diamond Spas, Diamante ,Dynasty Spas, Gatsby Spas, Grecian Spas, H2O, Haugh's Spas, Hawkeye, Home Depot Canada, Hydropool Canada, Hydro Spa, Infinity,Jacuzzi, Leisure Bay, Maax-Coleman, Master Spas, Orca Bay Spas, QCA Spas , Sunbelt Spas, Sundance Spas, Sunrise, Tiger River, Tuff Spa, Viking, Vita, Warm Springs Spas and others.
What makes this 50 sq. ft. cartridge so popular is that it is the optimum size for the typical quantity of water found in a hot tub. 
If you compare this square footage to that used in a typical swimming pool cartridge filter, it will seem that the spa filter is over-optimized so that even a 25 sq.ft. filter will clean the water beautifully.
In fact, some people prefer the 25 sq.ft. over the 50 sq. ft. because it is lower in cost while it still fits the same filter canister.  However, the 50 sq. ft. filter does have twice as much filter media and consequently twice as many filter pleats.
Buy this filter at the link above.