C-8475 PCS75N FC-3320 Spa Filter Canada M80753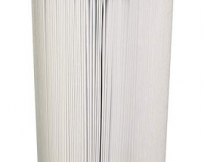 75 sq. ft. Unicel replacement spa cartridge filter model C-8475 replaces the following hot tub filter models in Canada:
Unicel C-8475
Pleatco PCS75N
Filbur FC-3320
M80753
Find this C-8475 replacement spa filter online for as low as CA$

65.99

ea. with FREE SHIPPING or even lower in 4-packs.
Spa filter dimensions:
Diameter: 8.0″
Length: 13.0″
Top Hole: 2 1/8″
Bottom Hole: 2.0″ Slip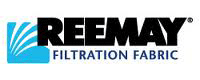 This Unicel spa filter is made from quality Reemay brand filter fabric. 
Diameter: 8 ; length: 13

Top end cap: open, 2-1/16″ inner diameter; bottom end cap: 2″ male slip fitting, 0″ inner diameter

Pleat count: 197; filter media: 3 oz reemay 2033; filter area: 75 sq. ft.

Get more efficient filtration and better water clarity with Unicel filters
This filter type is used by Coleman Spas, Maax Spas, some spas sold through the Home Depot or Costco and other hot tub manufacturers.  Need a hot tub filter in Canada? Our mission is to find you the best filters at the best prices online.
Compare this filter to the Pleatco brand hot tub filter listed online: Pleatco PCS75N Replacement Cartridge for Coleman Spas 75, 1 Cartridge
. Last known price there was $80.62 with some selling for as little as $71.68 with free shipping.
In the States the original 100594 Coleman Filter is available at Hot Tub Outpost.