7CH-32 PCS32P FC-0425 Spa Filter Canada M70323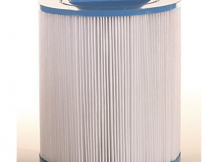 32 sq. ft. 7ch-32 replacement spa cartridge filter replaces the following hot tub filter models in Canada:
Unicel 7CH-32
Pleatco PCS32P
Filbur FC-0425
Master Deluxe M70323
Find this 7CH-32 replacement spa filter online with free shipping – compare price with others that charge shipping. 
Spa filter dimensions:
Diameter: 7 1/8″
Length: 8 1/16″
Top Hole: Handle
Bottom: 1 1/2″ MPT (fine threads – male connector)
Best price on single filter with free shipping
This Master Deluxe spa filter model M70323 is made from quality Reemay brand filter fabric. 
7CH-32 filter type is used in several leading hot tub brands.