Maax Spa Filters Canada – Maax Arizona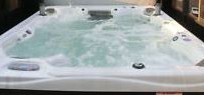 Get your hot tub filters online. Save by buying in bulk.  A note will be under every filter model type that is available in bulk on this website.
Popular Maax Spas filters include: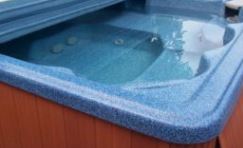 Maax also makes the Infinity and Lifestyle line of hot tubs.   You can find Coleman spa filters on this site as well.  Maax recommends cleaning the hot tub filter monthly or as often as needed depending on use.  Many Maax spas use a corner filter cover.  A weir door helps remove floating debris from the surface of the water. The manufacturer recommends filling the spa through the filter hole with a garden hose.   Note that it is not necessary to drain the hot tub in order to change the filter. 
The cartridge filter on many Maax spa models is under the filter lid and behind the skimmer.  Maax recommends deep cleaning the cartridge filter every quarter or so (every 90 days) since a clogged filter can lead to equipment failure and reduces spa performance.
In order to access the filter, first turn off the pump or power to the spa, then remove the skimmer lid and the strainer basket.  You will then see the cartridge filter.  Simply grasp the top and lift upwards.  When removing and replacing filters from spas with weir doors, it is easier when there is water in the spa so the door floats open. If the spa is empty, you may need to hold the weir door out of the way in order to access and replace the filter.
Maax recommends replacing the cartridge filter annually for best performance.