LA Spas Filters Canada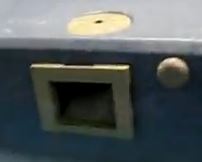 Need a replacement cartridge for your L.A. Spas hot tub? These are some of the most popular LA Spas filters.
PSANT20P3, 4CH-925,FC-0126 – 20 sq.ft. filter cartridge  7 1/4″ long and 4 3/4″ diameter. The top has a semi-circular handle (no hole) and the bottom has a 1 1/2″ male threaded SAE connection for screwing into the filter compartment. 
47 sq. ft. filter replaces PTL47W-P, 6CH-47 and FC-0315 measuring 8 1/2″ long x 6″ diameter with a top handle (no hole) and bottom threaded connector 1 1/2″ MPT.
4CH-50, FC-0151, PTL50P4-4  with measurements 14 3/4″ long x 4 5/8″ diameter with a top handle and bottom threaded connector 1 1/2″ MPT
LA Spas manufactures many different series of spas including the Classic, Adventure, Premium North America and Premium Export among others.  LA Spas recommends filling the spa at the filter bucket area instead of in the foot-well to reduce the possibility of air pockets on newly filled hot tubs.  They also recommend cleaning the filters every other day for the first two weeks of operation.
To clean the filter, be sure the spa is turned off. The filter bags used on some LA spas (Aqua Klean) are supposed to be washed in a washing machine using 1/4 cup of bleach. Do not put your cartridge filters in there, that is only for these filter bags if equipped. (Also do not use in a dryer).
If you run into an FLO problem, be sure the filters are clean. This may also be a real flow problem related to an air lock or obstruction in the plumbing line, or it may be an issue with older-style pressure switches or sensors.