Hydro Spa Filters Canada – Costco Filters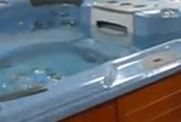 Need a replacement cartridge hot tub filter for your Hydro Spa that you bought from Costco or other retailer?
Some of the most popular Hydro Spa filters (Master Deluxe brand using Reemay filter media) include:
HydroSpa used to be made in Florida until the company filed for bankruptcy and laid off their workers in Ocala in 2007.
Contact us if you don't see the filter you need on our website.
Some of the spa models sold through Costco, Canada included the Platinum Legend 3.
In the old days, Hydro Spa distributed to Costco Canada but Bob and Brian Wiley at Hydro Spa finally shut the company down in their Petersburg, Florida factory back in 2007 according to news reports, but online parts and filters are easy to find since most of the components needed to build the spas were sourced from third party vendors.   We feature a wide variety of hot tub spa filters that will fit any Hydro Spa model.