Sundance Spa Filters Canada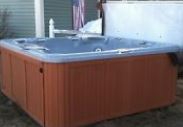 Convenient replacement filters online for your Sundance Spa.  Popular Sundance Spas filters include:
40 sq. ft. filter PJW40SC-F2M, 5CH-402, FC-2811 measuring 9 7/8″ long x 5 1/4″ diameter with top handle and bottom 2.0″ MPT fine threaded connector.
50 sq. ft. filter PRB50-IN, C-4950 and FC-2390 measuring 13 5/16″ long x 5″ outer diameter with 2 1/8″ center holes top and bottom.
35 sq. ft. filter compatible with C-4401, PRB17.5-S, FC-2386 measuring 4 15/16″ long x 4 5/8″ diameter with center hole 2 1/8″ wide.
47 sq. ft. filter PTL47W-P, 6CH-47 and FC-0315 measuring 8 1/2″ long x 6″ diameter with a top handle (no hole) and bottom threaded connector 1 1/2″ MPT.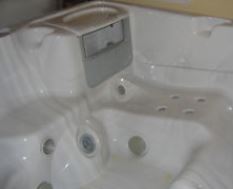 Sundance Spas which are made in California, were bought out by Jacuzzi several years ago.  Many Sundance Spa filters use the skimmer type of filter canister that lays on its side.  Some models also use a pre-filter in addition to the standard cartridge. 
Master Deluxe replacement cartridge filters are made with quality Reemay brand filter media and help trap both large and small particles to keep your water clear and clean.  The cartridge should be replaced annually and cleaned regularly.  Master Deluxe cartridge filters also remove and absorb oils, lotions and other contaminants from the spa water.
 Sundance Spas reiterates that the filter is to be thrown away after about 6 months of use.  The manufacturer discourages reuse beyond this time period as it could lead to impurities finding their way back into the water.   Some Sundance Spas also have a "Change Filter" reminder that displays on the control panel as a reminder.  In order for this to work, the reminder needs to be reset at the end of every filter replacement interval.  Many Sundance spas use a dedicated 24 hour circ pump that constantly pumps water a lower pressure through the spa filter. 
Popular Sundance Spa models include the Maxxus, Cameo, Altamar, Capri, Majesta, Optima and Marin.