Coast Spa Filters Canada

Buy replacement cartridge filters for your Coast Spa in Canada online.
Coast Spas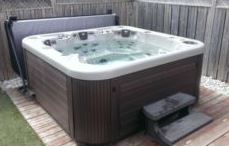 Replacing a hot tub filter is as easy as removing the old one and replacing it with a new one.
Top loading filters are easy to access.  Find the filter area in your Coast Spa, turn off the spa or filtration and replace the filter.  Clean every couple of weeks and replace annually.