C-4995 PCAL100 FC-2940 Spa Filter Canada M41001

95 sq. ft. Master Deluxe replacement spa cartridge filter model M41001 replaces the following hot tub filter models in Canada:
Unicel C-4995
Pleatco PCAL100
Filbur FC-2940
Master Deluxe M41001  – find this C-4995 replacement spa filter online for as low as CA$

56.70

ea. or even lower in 4-packs.
Spa filter dimensions:
Diameter: 5.0″
Length: 23 5/8″
Top Hole: 2 1/8″
Bottom Hole: 2 1/8″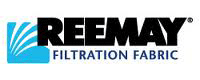 This Master Deluxe spa filter model M41001 is made from quality Reemay brand filter fabric. Some call this a 100 sq.ft. filter – just be sure the outer dimensions are the same and the hole goes all the way through the center of the filter. Then this is the right filter for your spa. Click on the Order Now Online button to get the best price on this filter.