Gulf Coast Spa Filters Canada

Need filters for your Gulf Coast Spa?  Some of the most popular filter sizes used in these models include:

 Although this Florida based manufacturer closed in 2009, spa filters are still available for these models and other Gulf Coast Spa models.
From the LS 11000 all the way down to LX4000 and the DX and EX series, get the best prices online for replacement spa filters.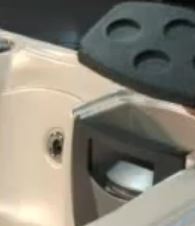 These washable, reusable filters should be removed every week or so and cleaned off.   The filter may be found under the drink holder lid inside the skimmer.
Check to see if your filter has a hole going all the way through the middle (measuring 2 1/8″ in diameter) or if there is a top handle and a bottom SAE connector.