Home Depot Canada Spas Filter Replacement Cartridges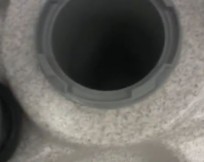 If you bought your spa from Home Depot Canada, you could have one of several different hot tub brands including QCA Spas, Canadian Spas, Hydro Spa or other brand hot tub that is sold through Home Depot stores across Canada.  Your local store may not have the exact size cartridge filter you need, so shopping online can save you time and money.
Popular filter sizes that fit spas sold through Home Depot Canada include:
The current line of spas is mainly made by QCA Spas in Iowa and Canadian Spas in Canada.  Not sure about where the tubs are made for Canadian Spa company, with one website claiming those spas are "no more Canadian than Donald Duck from Disneyland as they are purported to be made in China. "If that is not the case that some of those are made in China, we will gladly update this post. You can read more about what we found on the web here: http://www.hottubsandaccessories.co.uk/hottubsathomenews_51885.html.  In any case, even if Canadian Spa Company has one, some or all of their spas made in China, we can supply filters for most of those hot tub types.
QCA Spas has been around since 1966 and build a quality spa from the best ABS-backed acrylic on the market made by Lucite. They indeed manufacture their own spas out of a plant in Iowa and we supply filters for those spa models as well. The filter canister may be a floating-weir type or more commonly, it is located in a corner and is a flow-through type filter that is easily accessible because it is top-loading. A top-loading filter is also great, because you can remove it without dragging it through the spa water inside the tub as is the case with front-loading filters.         
ps. Spa Filters Canada is not affiliated with The Home Depot but offers complimentary products to those sold in the big box stores.