PDC Spa Filters Canada

Discount spa filters for your PDC Spa are available online through Spa Filters Canada.
Popular PDC Spa filters include: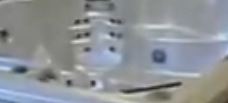 When changing the PDC hot tub filter, you will need to access the filter compartment by locating and removing the filter lid. Sometimes the filter lid is also a drink holder, but usually round in shape.  Turn the power off before you start working on the spa.  After you take the filter cover off, you can see that you will have a bleeder valve on a pressurized filter.  You must relieve/loosen the bleeder valve to remove pressure, then remove lock ring and pull up on the handle.  Then you will see the cartridge filter.  There is an o-ring that seals everything, so press firmly when replacing filter. Then put lock ring back on and hand tighten. 
Turn breaker on and make sure there are no leaks around the pressure filter before replacing the final cover.
Most spas on the market do not use pressurized filters, but PDC has some so if this is the type of filter canister you have, then follow the manufacturer directions in accessing and removing your filter.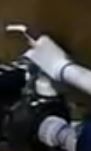 PDC uses slice valves in the construction of the spas, so make sure slice valves are always all the way open when the spa is in operation.