Hot Tub Reviews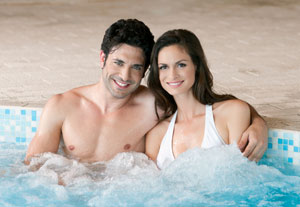 Buying a hot tub can be overwhelming when you start to do your research online. 
I will rant a little here, because the industry is full of great hot tub manufacturers and also full of somewhat misleading or outright deceptive marketing and business practices.  I am referring to those "hot tub review sites" out there with more below. 
Unfortunately, consumers don't have a good way of weeding through reviews left by competitors or family members, or even by the companies themselves vs. honest consumer reviews of actual spa owners.  It is also unfortunate, that when you do find a hot tub owner that reviews a product, it can often be a negative review as those perfectly happy with their tubs rarely take the time to write a review.  It make those 5 star reviews questionable and those 1 star reviews unfair. 
Hot Tub Review Sites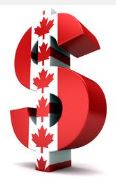 So did you know that many of those so called "hot review sites" actually take money from the hot tub manufacturers and distributors so they can appear on them with a 5-star rating?  That kind of makes sense, because how can any one organization rate hundreds of hot tub models without actually having seen or tried the tub? 
It basically works like this: "if you pay us, you can have a 5-star rating, and if not, we will do whatever we want" thought the 5-star hot tub rating website owner.  I don't know if that is considered extortion, but there are enough hungry spa manufacturers that buy into this and actually post these five star graphics on their own websites as if it came from a credible organization (lol). Maybe not all of them work that way, but I am aware of a few that do and they are cashing in their internet ratings all the way to the bank.  This at the expense of consumers who are fishing around for credible, unbiased information. 
So where is a consumer to go to really find out which hot tub is best?
First of all if there was one "best" hot tub, everyone would own it. 
The truth is that many spa manufacturers are quite capable of producing good quality hot tubs.  That five star rating you see may actually be true, and then again maybe it is not.  Problems can and do occur with ANY and EVERY brand of hot tub.  Does one bad experience mean the company is bad? No. 
You see, the spa manufacturers do not make their own components for the spas, they buy them and install them.  So that pump, hot tub heater, spa jet or filter in the hot tub comes from a different source than the hot tub manufacturer.  Sure they have to source quality components, install them with care and test their operation, but at the end of the day, a pump can go bad in any brand hot tub.  So if/when it does, you just need to be dealing with a reputable company that will be around to answer your questions and get your spa working again should it require servicing or troubleshooting.
A great way to find out which pool or spa is the best, is to just ask around. Ask your friends, neighbors, relatives both on- and offline what hot tub they have or which ones they have tried and see if there is a common thread.  Your results may again be skewed by the geographic availability of spa dealers in your area, though more and more consumers are buying spas online and saving the costs of paying retail.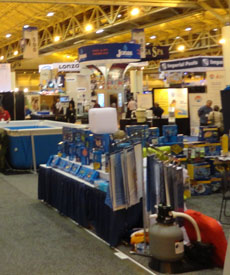 What makes a good hot tub?
One good sign of a hot tub that is made to last are to look at companies that have been around a long time.  Chances are, they are doing something right or they would have been put out of business as recently as the latest economic downturn that claimed many hot tub manufacturers (some of which just reorganized and surfaced again under a different brand, or were bought out by competitors). 
How to build a great hot tub?
For companies that manufacture hot tub spas for sale on the Canadian market, there is a difference between how well the spa is built and what marketing messages the company expounds.  In a highly competitive marketplace with lower sales overall since before the economic downturn which began about 5 years ago, it is more important than ever to these companies to find ways to convince consumers their hot tub is the best. 
Everyone will have their own story, but thinking about how to build a great tub in basic terms is about having a trusted company with a great track record use quality components and assemble them using quality workmanship with great quality control and customer service. 
That may be easier said than done, but if you buy a hot tub from a reputable brand, you more often than not can't go wrong. 
Quality Materials
A reputable manufacturer will use quality materials, because they will want to avoid warranty claims and also keep their customers happy.  Quality materials include acrylic sheets made by Lucite or Aristech Acrylics, electronics made by the likes of Balboa, Gecko, Newport or other controls manufacturer, Pumps made by Waterway, Gecko and other pump manufacturers and basically using quality, brand name components for most of the parts that go into the spa.
Quality Workmanship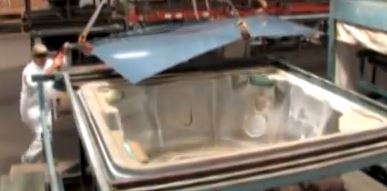 Having great employees that have a good work ethic and are consistent in their work quality output means a company has spent time and resources assembling a great team.  It also means the company put in place procedures that will make the workflow smoother and the output more consistent.  Regular training and innovation are part of keeping a good workforce. 
How long do employees stay at the company?  Are they treated fairly and do they like their work? These are all factors that ultimately manifest themselves into determining how good  and consistent the quality of the product will be. 
 So rest easy knowing that there are many good choices for hot tub brands, and many of the longer term players in the industry will not lead you astray since they all build a good product.  It may come down to price, features and even safety features or other things you are looking for in a hot tub.  
Just be aware to try to separate the wheat from the chaff when sifting through some of those so called 5-star review sites, or even some of the moderated forums where the moderators may have a vested interest in a particular hot tub brand.
You will find honest to goodness reviews by real people if you seek them out, and also ask around.  In the end, check the reputation of the hot tub manufacturer and enjoy your new spa!
Need spare filters for your hot tub spa? Find them here online at SpaFilters.ca.
Need a whole hot tub? Contact us for assistance.
We carry hot tub filters for major spa brands including Beachcomber, Jacuzzi, QCA Spas, Sundance and many more that all build good tubs.