Many hot tubs come with a gravity type drain where you hook up a garden hose and wait hours for the spa to empty during a refill. 
Some hot tubs do not even have a hose bib to connect up with your garden hose, so if you don't have an elephant around that can tip it over and empty it, your best bet is a submersible pump.
Most submersible pumps are up to the task of emptying a 2000 liter or less hot tub with no problem.   One great deal we just found including free shipping is here:
Superior Pump 91250 1/4 HP Thermoplastic Submersible Utility Pump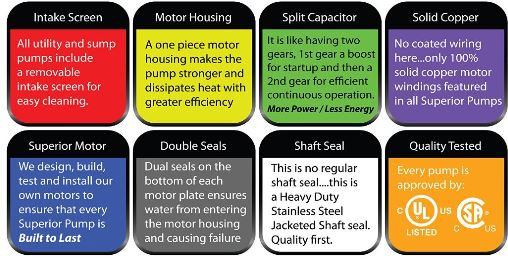 Many submersible pumps at the retail stores can be over $100, but this one is about half that and includes free shipping.  Drain your hot tub in 10 minutes or less with an electric submersible pump.  Be sure you have the correct hose or hose adapter so you can have fast water flow. These pumps support thicker hoses than the standard garden hose so you will have a "fireman's flow" coming right out of the thicker hose.  Drain your hot tub in one go and clean/refill and be done with your quarterly spa refill.  They say having the right tools makes life easier, and a submersible pump for emptying the hot tub is a great tool to have.
Draining hot tubs in the winter also should be done fast to avoid the remaining water in the hot tub from freezing, or for that matter the water in the hose.  Ideally, you would drain the hot tub at the end of November and then again beginning of March, but having a sump pump on hand can make it faster.
In the remote case of flooding in your area, it is also good to have a sump pump on hand.
Let us know if you find any better deal than this on a good submersible pump and will post here too.
See our article on how to drain a hot tub.