Softub Replacement Cartridge Filters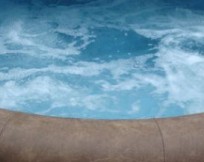 Replacement cartridge filters for Softub inflatable spas.
The most popular cartridge filter we offer for Softub models is the 6ch-25 which is compatible with PTL20W-SV-P-4, 6CH-25 and FC-0305. This is a 20 sq. ft. paper filter measuring 5 1/2″ long x 6.0″ outer diameter with a top handle and a bottom threaded connector that is 1 1/2″ MPT.
Keep your spa filter clean for improved performance of your inflatable hot tub.