Sundance 6473-164 Hot Tub Filter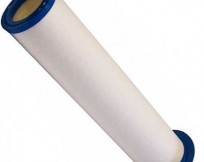 Fits Sundance spas that use 6473-164 type filter cartridge.
This is the Inner Core Microclean filter used in Sundance 880 spas. Can retrofit to the 6540-507 System Filter.
Length: 18.75″
Diameter: 5.6″
Top and bottom open hole.
Sale: at Amazon Canada

This Sundance Spa MicroClean Ultra inner filter is typically found in 2009 and later model year Sundance Spas.