Radiant Saunas BP570-4 Inflatable Spa Filter Cartridge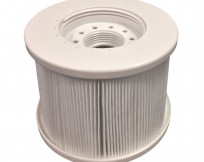 The replacement filter cartridge for Radiant Saunas BP570-4 inflatable spa in Canada is available at the link below.
Cartridge Filter Dimensions:
Height: 3.2″
Diameter: 4.12″
Threaded 2″ center hole
The retail price is $58.95, but you can get a deal at this link for a lower price.
Radiant Saunas BP570-4 Inflatable Spa Replacement Filter Cartridge, 4-Pack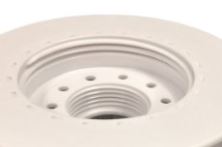 Fits Radiant brand Pinnacle and Simplicity inflatable spa models with following features:
Durable construction with additional pleats for improved filtration

Easy to clean and replace

Clean after each use

Read more at the link above for details.
Note that these do not work in the Coleman inflatables.  This filter is built well and will work in the above mentioned inflatable tubs.
Keep the water in your inflatable spa pure and clean with a clean filter.