Hot Tub Fragrance Spa Salts – Waters Choice Canada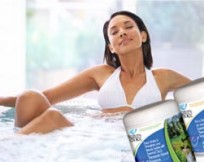 Hot tub aromatherapy heightens the senses and enhances your mood.  Try some of the new Waters Choice spa salts and fragrances. One of the best holiday gifts is the gift of relaxation and rejuvenation. 
Waters Choice spa salts come in individual scents or in a fragrance bundle. 
Get the 5-pack and try all of the new scents.  Perfect for the holidays.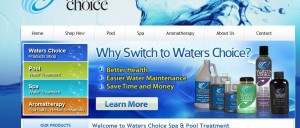 The latest aromatherapy spa salt scents include:
Exotic Night
Refresh
Happy
Summer Breeze
Wellness
These soothing, pleasant therapeutic sea salts are available in a variety of scents.  Sea salts are well known for their properties to refresh your mind and spirit, as well as their therapeutic benefits and they can help stimulate circulation, reduce inflammation and relieve pain.  Spa salts offer relief from joint and muscle pain, arthritis, poor circulation and fatigue.
They are designed for hot tub use, so won't clog up the plumbing or harm the equipment.  The salts fully dissolve and can be added in single doses before you begin your spa session.  So give the gift of relaxation this season.
Spazazz is another fragrance line that is great.  See currently recommended spa fragrances on Amazon Canada.