Filbur Spa Filters Canada

Filbur is a filter brand made by Filbur Manufacturing in Buena Park, California.  Filbur sells primarily in the States, but also sells in Quebec, Manitoba, BC and Puerto Rico internationally.   They manufacture pool and spa cartridge filters and a premium, more expensive freedom cartridge filter line. They also make D.E. grids for pool filtration systems and offer filter cleaning products for sale.
Buy Filbur brand filters in Canada or find a compatible cartridge replacement at a deep discount.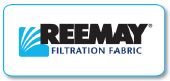 Popular Filbur filter models include:
Find the original Filbur filter and/or a comparable replacement cartridge by entering the last 4 digits of the Filbur filter model number in the search box on the top right of this page.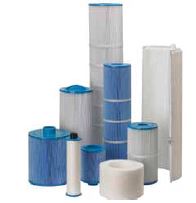 Nowadays, filters can be cross-referenced, like shopping for windshield wiper blades,  so that you can see equivalent filter sizes among different brands such as Unicel, Filbur, Pleatco, Master Deluxe and Waterway among others cartridge filter manufacturers and distributors.
Like several of the other quality filter manufacturers, Filbur also uses Reemay brand filter media.
From their filter catalog: " FILBUR cartridges are made to the highest standards and specifications demanded by original equipment manufacturers (OEMs) of pools and spas. Time-tested, industry-specified, genuine Reemay filter media…  FILBUR D.E. grids continue to receive acclaim by customers as the strongest, most durable grids on the market.
With beefy skeletal frames, thick media covers and strong stitching, FILBUR grids are engineered to hold up to multiple cleanings for several seasons."

Need Filbur filters in the U.S.? Buy 4-packs at Hot Tub Outpost.