Filbur FC-2781 Spa Filters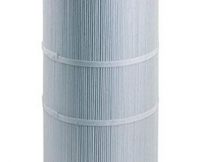 The Filbur FC-2781 brand spa filter is a 95 sq. ft. replacement cartridge compatible with:
Filbur filters are made with quality 3 ounce Reemay filter media.
Spa filter dimensions:
Diameter: 8″
Length: 15 1/2″
Top Closed Handle
Bottom 2.0″ MPT fine threaded connector
This Filbur spa filter model FC-2781 is made from quality Reemay filter media and materials.