C-7488 PA106 FC-1226 Spa Filter Canada M71061

106 sq. ft. Master Deluxe replacement spa cartridge filter model M71061 replaces the following hot tub filter models in Canada:
Spa filter dimensions:
Diameter: 7″
Length: 25 1/2″
Top Hole: 3″
Bottom Hole: 3″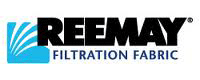 This Master Deluxe spa filter model M71061 is made from quality Reemay brand filter fabric.   This is in contrast to the spun bound type filters that may have pockets or areas of the media that won't filter correctly – so goes the advantages touted by those that use Reemay filter fabric.
Price Check:
Compare this filter with a similar one on Amazon: Pool Filter Replaces Unicel C-7488, Pleatco PA106, Filbur FC-1226 Filter Cartridge for Swimming Pool and Spa
 (at last check this one was $98.05, so the one above is a much better deal at $72.84.  Click either the Order Now Online button or the C-7488 compatible replacement spa filter link above to get the best price on this filter type.