C-5625 Compatible Filter Cartridge Pleatco PJ25-IN-4 Filbur FC-1425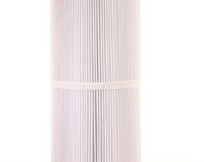 This C-5625 compatible filter cartridge fits many older spas including Jacuzzi Espree.
OuterDiameter: 5″
Length: 13-3/4″
Top Inside Diameter: 2-3/8″
Bottom Inside Diameter: 2-3/8″
Replaces Unicel C-5625
Replaces Pleatco PJ25-IN-4
Replaces Filbur FC-1425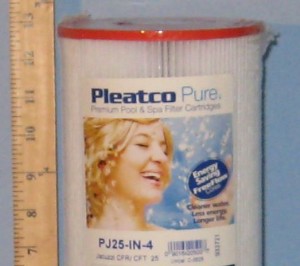 25 square feet filter cartridge CFR-25 also fits some Seven Seas, Emerald, Blue Ridge and Sundance Spas.
Check current pricing in Canada here:
This is a great deal on the Pleatco  brand version of the filter for Jacuzzi CFR:
Pleatco PJ25-IN-4 Replacement Cartridge for Jacuzzi CFR/CFT 25, 1 Cartridge
The Pleatco Pure filter uses the open ABS free flow core and antimicrobial end caps. This one measures 13-1/4-by-2-3/8-by-2-3/8-inches and is made in the U.S.A.
It is also available in another version here for comparison as this size/specification may be closer to the C-5625 Unicel filter:
Pool Filter Replaces Unicel C-5625, Pleatco PJ25-IN-4, Filbur FC-1425 Filter Cartridge for Swimming Pool and Spa