Bestway Lay Z Spa Filters 58094 PBW5PAIR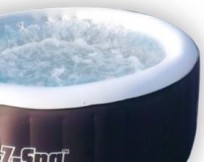 The Lay-Z-Spa by Bestway is a low cost hot tub option for portable spas. The replacement filters can be used with LayZSpa, Lay Z Spa Premium or Lay Z Spa Platinum models but it is best to cross reference the filters by model number because there are many different filter sizes for Bestway spas.
Filter 58094 Bestway for Lay-Z-Spas is the Size II cartridge
4.2″ x 5.4″ pool and spa filters fit Lay-Z-Spa and  also 530 gal. Flowclear 58147, 58148 and 58149 as well as 58116, 58117 and 58118.
Twin Pack Bestway Size II Filter Cartridges for Pools & Lay-Z-Spas #58094 by Bestway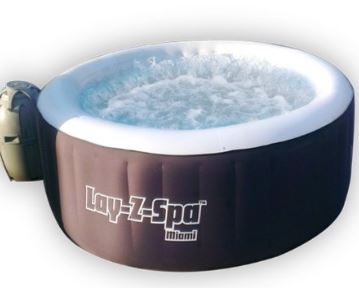 The 4-8 square foot spa filter for model 58094 fits Bestway Filter pumps that are 530 gal./800gal such as:
• Lay Z Spa Series 1
• Lay Z Spa Series 2
• Lay Z Spa XL Deluxe
• Lay Z Spa Premium Series 3
• Lay Z Spa Premium XL
Dimensions are 4 1/4″  x 5 7/16″ and they usually come in 2-packs.  Top and bottom opening is 2 1/16″.
Compatible filter models for this filter are FC9932 and the 2-pack of Pleatco PBW5PAIR.  These are Pleatco brand filters sold in Canada.
Bestway Lay-Z-Spa filter cartridges are available at discount price online.  Note that cartridge size will vary depending on model year.
The 58239 filter fits these models:
• Lay Z Spa Vegas
• Lay Z Spa Monaco
• Lay Z Spa Premium
• Lay Z Spa Platinum
Dimensions are 1.57″" high x 4″ wide
To avoid problems with your Bestway Lay Z Spa, it is important to maintain the filters.  These are not the same filter types as the more robust Reemay media used in most hot tub fitlers. The Bestway lay-Z-Spa filter element is made of a filter paper that gets soggy and also accumulates oils and buildup rapidly.
The filter paper blockage can cause flow restrictions so the manufacturer's directions recommend washing the filters daily and changing them every 2 weeks.  Unlike other cartridge filters that will last a year, 1-2 weeks is all you will get from one of these type of filters.
Be sure to remove the filters when the spa is not in use and store them in a dry place for the longest possible life.