4CH-24 PGS25P4 FC-0131 Spa Filter Canada M40260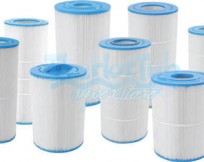 25 sq. ft. Master Deluxe replacement spa cartridge filter model M40260 replaces 4CH-24 filter and the following hot tub filter models in Canada:
Unicel 4CH-24
Pleatco PGS25P4
Filbur FC-0131
Master Deluxe M40260  – find this 4CH-24 replacement spa filter online for as low as CA$

20.81

ea. or even lower in 4-packs.
Spa filter dimensions:
Diameter: 4 5/8″
Length: 9 3/4″
Top Hole: Handle (no hole)
Bottom Hole: 1 1/2″ MPT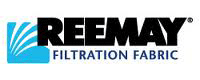 This Master Deluxe spa filter model M40260 is made from quality Reemay brand filter fabric.   Don't settle for low quality imitations, this filter uses Reemay filter media.
Most spa manufacturers recommend that you replace the filter annually.
When searching for the 4CH-24 filter type replacement cartridge in Ontario, you will find the best deal here at Spa Filters Canada.