Tap Water Filters – Culligan FM-15A Level 3 Faucet Filter Canada
The Culligan FM-15A faucet filter handles about 200 gallons of water and reduces unpleasant odor as well as reducing chlorine, lead and cryptosporidium as well as giaria cysts from the water.  Get improved taste right out of your tap.
"This do-it-yourself system screw-mounts to your existing water faucet, and comes with everything you need for up to 200 gallons of crisp, clear water."
Buy the best selling Culligan FM-15A Level 3 Faucet Filter
 online and enjoy clear drinking water right from your tap. 
Shipping Dimensions: 8.9 x 14.6 x 17.1 cm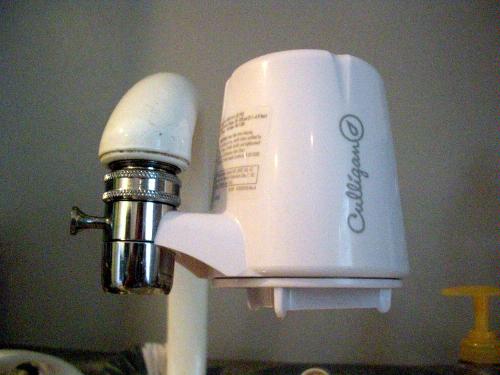 Replacement Cartridges
Already have an FM-15A hooked up to your tap? Get the replacement cartridges online here: Culligan FM-15RA Level 3 Faucet Filter Replacement Cartridge [Kitchen] [Kitchen]
Fm15Ra Culligan Faucet Drinking Water Cartridge
This cartridge for faucets seems to be preferred over the Brita.