Spa In A Box Filters Canada CLP250-C Spa2Go EZSpa Gr8 Spa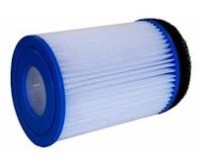 The small 15 sq.ft. filters CLP250-C fit many different inflatable and portable spa types including Spa-In-A-Box, Spa2Go and EZSpa. 
Filter Size: 15 sq.ft. filter
Diameter: 4 7/16″
Length: 7″ (8″ including the foam)
Top: Open 2″ inner diameter
Bottom: Open 2″ inner diameter
Stock: This filter currently unavailable – next anticipated stock:  August 23, 2013.
They are available from the States here: