Spa Filter AK-90105 40Sqft Sundance Jacuzzi South Pacific Del Sol 6540-723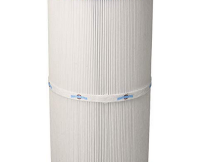 Spa Filter AK-90105 40Sqft replaces Sundance Spa filter and Jacuzzi filter 6540-723. Also replaces select South Pacific spa and Del Sol filter cartridges.
Also fits Tuffspa.
Filter Dimensions: 11″ x 5.5″
Read more/buy filter online here:  AK-90105 filter (Amazon Canada)
Easy to clean replacement filter model AK-90105.
Spa filter AK-90105