Pleatco PJW23 Filter Canada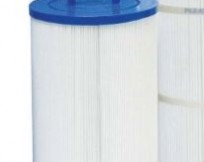 The Pleatco brand PJW23 pool and spa filter fits Jacuzzi Aero, Caressa and other models.  These Pleatco filter cartridges are made with Reemay filter media and have extra strong banding as well as antimicrobial end caps.  They are made in the USA.  They are also used in Apollo Spas, Diamond Spas, Gatsby spa models and Seven Seas Spas.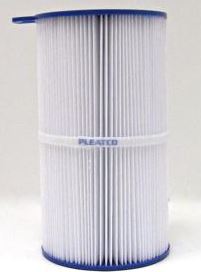 The PJW23 filter is a 25 sq. ft. filter cartridge.
Length: 10 3/8″ long
Diameter 5 11/16″
Bottom Hole: 2 1/8″
Top: Handle
Comparable to Filbur FC1330 or C-5601.
This is for the Pleatco brand PJW23 filter in Canada.
Read more about it here:
Pleatco PJW23 Replacement Cartridge for Jacuzzi Aero, Caressa, C/Top, 1 Cartridge