Maintain Hot Tub Water Quality with Clean Spa Filters
Bromine, chlorine and other spa chemicals alone won't keep your water clean unless you also take care of the filter.  Hot tub manufacturers recommend exchanging the filter every year.
Finding a replacement cartridge is easy by searching for the filter model number, but it pays to measure the diameter and length just to be sure you are getting the correct replacement because there are so many styles, types and brands.
Clean your spa filter every week or two by rinsing it off with a garden hose.  See our extended cleaning tips for a more deep-cleaning regiment when you change your water every quarter or so. 
Measure the dirty, clogged or unserviceable filter and then see our filters by measurements page, or contact us at info@spafilters.ca along with picture(s) of your existing filter and dimensions so we can help you source the correct replacement and send you a link by return email.  We constantly source the best quality filters made with Reemay filter material and offer these replacement cartridges at some of the lowest prices in Canada.  Because of our volume, we are able to buy in bulk and pass the savings to you, so you can also save by buying filter 4-packs at additional savings.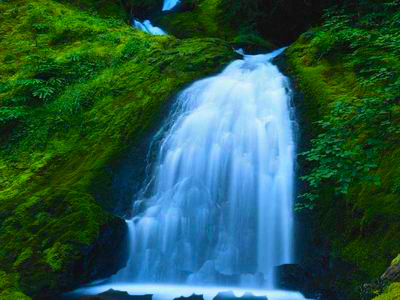 The filter will last longer if you take care of it and also have a second filter on hand to rotate them out when one is being soaked in an overnight filter bath. The filter soak does not have to be done too often, but it does completely clear out the pores and help the water circulate better. 
Having a clean filter puts less strain on the filter pump and also assures that additional dirt and particles can be trapped in the filter paper, leaving your water clear and safe. Also when you rotate the filter, the other one is allowed to dry after the filter soak or even just after a good rinse.  This evidently takes care of any live organisms so they are not reintroduced into the water with just a cursory spritz from the garden hose.
Do not use a pressure washer on the filter, or it will destroy the filter paper.  A regular garden hose or nozzle sprayed to get in between the pores while turning the filter cartridge should do the trick.   Never use soap when cleaning a filter, as your water will turn foamy.
The useful life of a spa filter is about a year according to most spa manufacturers, but if the spa is not used that often, it may last 1 1/2 years. Conversely, if the spa is used often, you may need to replace the filter sooner. 
What happens when the filter starts looking like the one in the picture above?  The pores no longer trap particulates and bacteria, and those items are left circulate back into the spa.  This can eventually damage the heater element and cause strain on the spa circulation pump. It is also not good for the water quality which you will seemingly be fighting with chemicals, but the first line of defense is always to clean or replace the filter.
You wouldn't let your refrigerator filter stay once it gets to zero, or else you may notice the water tasting more like chlorine. Similarly, once the cartridge stops doing its job, dirty water is just left to go in circles and get dirtier.    Speaking of drinking water, did you know there is a national drinking water week? This year it is May 3-9, 2015. See American Water Works for details on clean water.
Avoid damage to the spa equipment, heater and pumps, and maintain a healthy bathing environment for everyone.
Get your replacement spa filter cartridges through Spa Filters Canada!