The current best selling and most popular sports and outdoors accessories are items that encourage daily fitness.  Hot tub owners are typically also interested in walking, jogging, cycling and other fitness related sports.
Grab a water bottle, stay hydrated and check out some of the current popular winning items: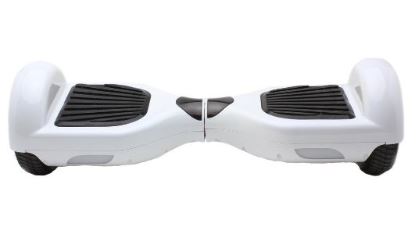 7)  KMFEEL two wheel self-balancing electric sports skateboard scooter device.   This rechargeable powered 2 wheeler is the portable answer to the Segway!  Well maybe it's the portable answer to the powered skateboard. 
It's great fun, and if you need to go fetch water at the watering hole with a clay pot, why not balance it on your head as you let the powered skateboard scooter do it's work.    Charger included.
Safe. Double balancing systems keep you in balance.
Easy to learn. Its robust body and anti-slip foot grip make it excellent for children and adults.

Long endurance. 17-25km Range per Charge.

Adopt Samsung high-capacity lithium battery.

High power 500 watt motor and 8 inch tires
Maxium Speed 10km/h,
Maximum Load weight is 100kg or 220 lbs.
Minimum load Weight is 20kg or 45 lbs.
Made for both kids and adults.

Easy to ride.  Speed up or slow down just via your body's motion to

 control it. 

Battery: 36V /4.4AH lithium battery , Range:10 miles.

Dimension:584 x 186 x178 mm

Great Gift for children and a lot of fun for parents too.
Read the reviews and see the current price here.
In our next blog post we will reveal the #6 most popular sports and outdoor related item from our current best sellers list.