Filbur FC-3310 Spa Filter Canada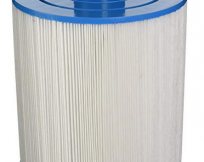 The Filbur FC-3310 brand spa filter is a 50 sq. ft. replacement cartridge compatible with:
Filbur filters are made with quality Reemay filter media.
Spa filter dimensions:
Diameter: 8″
Length: 9″
Top hole 2 1/8″
Bottom 2.0″ slip connector
This Filbur spa filter model FC-3310 is made from quality Reemay filter media and materials.
Filbur FC-3310 ==> Find the best deal online for Filbur brand and compatible hot tub filters.


Reinforced antimicrobial end caps with Filbur


Extruded pvc center cores

Break resistant bands


Molded in threads, no loose inserts