Filbur FC-0688 Filter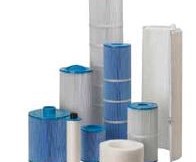 The Filbur FC-0688 brand spa filter is a 200 sq. ft. replacement cartridge compatible with:
Pleatco PAP200-4
Unicel C-9419
Filbur filters are made with quality Reemay filter media.
Spa filter dimensions:
Diameter: 10 1/16″
Length: 31 1/8″
Top Open 6.0″ outer diameter
Bottom Open 6.0″ outer diameter
This Filbur spa filter model FC-0688 is made from quality Reemay filter media and materials.
200 sq. ft. 9000 Series Cartridge for Clean & Clear Plus, PacFab, Predator Filter, replacement of Unicel C-9419, Pleatco PAP200-4 filters in Canada.
Supported Brands: Clean & Clear Plus, Pentair Pool Products, Pentair Pool Products – American Product Replacements, Pentair Pool Products – PacFab Replacements, Pentair Pool Products