Coffee Filters Canada – Keurig K-Cup and Other Coffee Accessories
Love your Cuppa Joe?  Restock on your favourite coffee filters and accessories by finding the best deals online.
Get this Keurig My K-Cup Reusable Filter KU05048
on sale for your Keurig coffee maker.
This is a reusable stainless steel filter so you can use your own ground coffee or even tea leaves in any single serving coffee maker.  If you have a Keurig brand coffee maker, you can use the K-Cup Adapter for B40 Elite, B50 Ultra, B60 Special Edition Keurig brewers.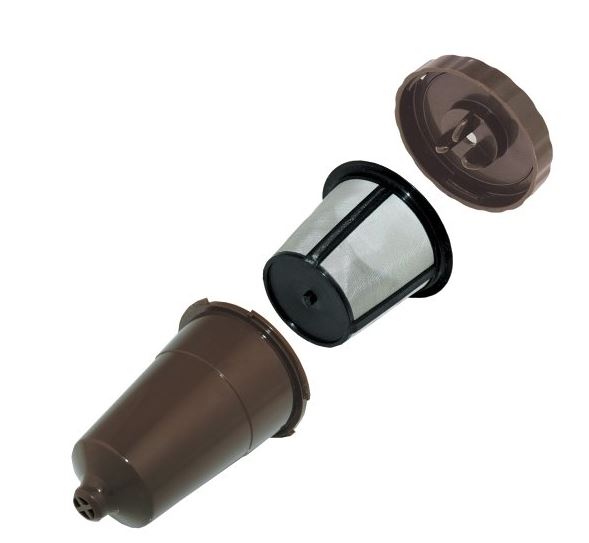 Keurig is a popular coffee maker brand offered at major retailers including Bed Bath and Beyond, Macys and also available online.
Keurig K Cups
Some of the cheapest places to buy Keurig k cups are online as they are also available in bulk.  Sure you can trek over to Costco, but you can get even better discount prices and greater variety online.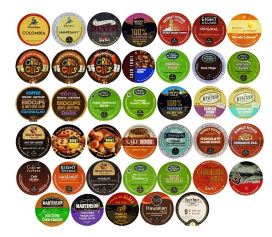 40-count Flavored Coffee Single Serve Cups For Keurig K cup Brewers Variety Pack Sampler
Standard Coffee Filters
Of course there are your standard coffee filters with the #4 type Melitta filter being one of the most popular shapes in Canada.  The filter paper is more convenient than the built in permanent, reusable filter that needs washing, but everyone has their own preference when it comes to coffee filters and both types are available.
Melitta 625000 #4 Cone PA4-80 Filter Paper, Green