C-7626 PA25-4 FC-1230 Spa Filter Canada M70251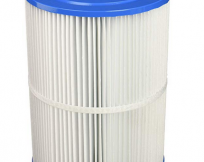 25 sq. ft. replacement spa cartridge filter replaces the following hot tub filter models in Canada:
Unicel C-7626
Pleatco PA25-4
Filbur FC-1230
M70251
Find this filter in Canada here: C-7626
Spa filter dimensions:
Diameter: 7.0″
Length: 9 11/16″
Top Hole: 3.0″
Bottom Hole: 3.0″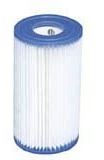 This spa filter is made from quality Reemay brand filter fabric. 
Filter problems can be caused by out-of-balance water, so be sure to keep your pH between 7.2-7.6 and test regularly to enjoy long-lasting, pure and clean hot tub water.  Either filter will do the job and you can select whichever one meets your needs.