5CH-402 PJW40SC-F2M FC2811 Spa Filter Canada M50403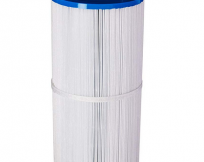 40 sq. ft. 5ch-402 replacement spa cartridge filter replaces the following hot tub filter models in Canada:
Used in Del Sol and other Jacuzzi/Sundance hot tubs.
Spa filter dimensions:
Diameter: 5 1/4″
Length: 9 7/8″
Top Hole: Handle
Bottom Hole: 2.0″ MPT
40 sq.ft.
This filter model 5ch-402 is made from quality Reemay brand filter fabric.
Have a question about finding the right filter?  Email us at info@spafilters.ca.