4CH-925 PSANT20-P3 Spa Filter Canada M42524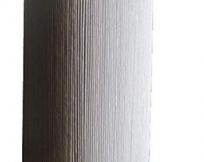 20 sq. ft. Master Deluxe replacement spa cartridge filter model M42524 replaces the following hot tub filter models in Canada:
Unicel 4CH-925
Pleatco PSANT20-P3
FC-0126
M42524 
Find this filter in Canada for Strong Spas and other brand hot tubs here:  4ch-925
Spa filter dimensions:
Diameter: 4 5/8″
Length: 7 1/4″
Top: Handle
Bottom : 1 1/2″ SAEGet the lowest price here!
This filter model is made from quality Reemay brand filter fabric.