4CH-21 PDM25P4 FC-0121 Spa Filter Canada M40191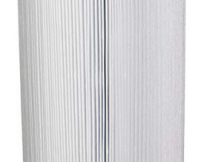 25 sq. ft. replacement spa cartridge filter replaces 4CH-21 and the following hot tub filter models in Canada:
Unicel 4CH-21
Pleatco PDM25P4 / PTL18P-4 /PDM25P (Dream Maker)
Filbur FC-0121
M40191
Get this filter in Canada here:  4CH-21
Spa filter dimensions:  19sqft filter

Diameter: 4 5/8″
Length: 8.0″
Top Hole: Handle
Bottom Hole: 1 1/2″ MPT (fine threads)
This replacement spa filter is made from quality Reemay brand filter fabric.   Always measure your existing filter to be sure you get the correct replacement filter.
Filter used in Atera, Alcove, DreamMaker Spas, Pageant and some Vita Spas. This filter type is also used on many hot tubs sold through Walmart.  Don't overpay for this filter type, find the best deal at the link above.
Replacing Your Vita Spa Filter
Power off the spa, then remove the existing cartridge from the skimmer.  Some Vita Spa filters have threads like this one above, while others do not. Then replace with your brand new filter and enjoy.  It is best to measure your existing filter to be sure the dimensions are about the same and verify the thread is the correct thread type if the filter opening requires a threaded connection. Most threaded connections found on Vita spas are of the MPT or fine thread type (vs. SAE which are coarse threads).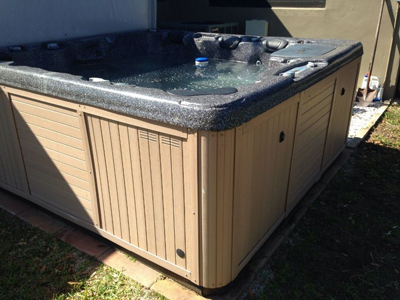 The smaller Vita Spa Duet model (2 person hot tub) uses a removable cartridge located in the filter canister behind the weir door.  The manufacturer recommends monthly inspection and cleaning of the spa filter since a clogged filter reduces performance.  The manufacturer recommends soaking the filter in an overnight filter soak cleaning solution.